Apply for Taiwan visa (entry permit)
Instructions for Foreigners Applying for the Republic of China (Taiwan) Visa Service in Hong Kong
Starting from April 9th, 2012, Republic of China (Taiwan) visa applicants must fill out the visa application forms online.
Please proceed with the following 3 steps to apply for R.O.C. visas:
1. To access the website ( https://visawebapp.boca.gov.tw ) and select the proper form.
2. Fill out the application form online and then print it out.【You ought to press the "submit" key before printing.】
3. Submit the completed bar-coded form and other necessary documents to Taipei Economic and Cultural Office.
BUREAU OF CONSULAR AFFAIRS, MINISTRY OF FOREIGN AFFAIRS,REPUBLIC OF CHINA(TAIWAN):
https://www.boca.gov.tw/mp-1.html
Taipei Economic and Cultural Office (Hong Kong Office)
Website :http://tecos.org.hk
Address : Suite 4907, 49/F Central Plaza, 18 Harbour Road, Wan Chai, Hong Kong
Telephone : (+852) 2887-5011
Email:info@tecos.org.hk
(Application case receiving and dispatching time)
Visa for Foreigners to Taiwan VISA FOR FOREIGNERS
Pickup time: 9:00 am to 12:00 noon
Shipping time: 2:00 pm to 5:00 pm
Processing time: 1 business day (If interviews, document verification or reconfirmation of travel documents and identity documents are required, the operation time will be notified on a case-by-case basis)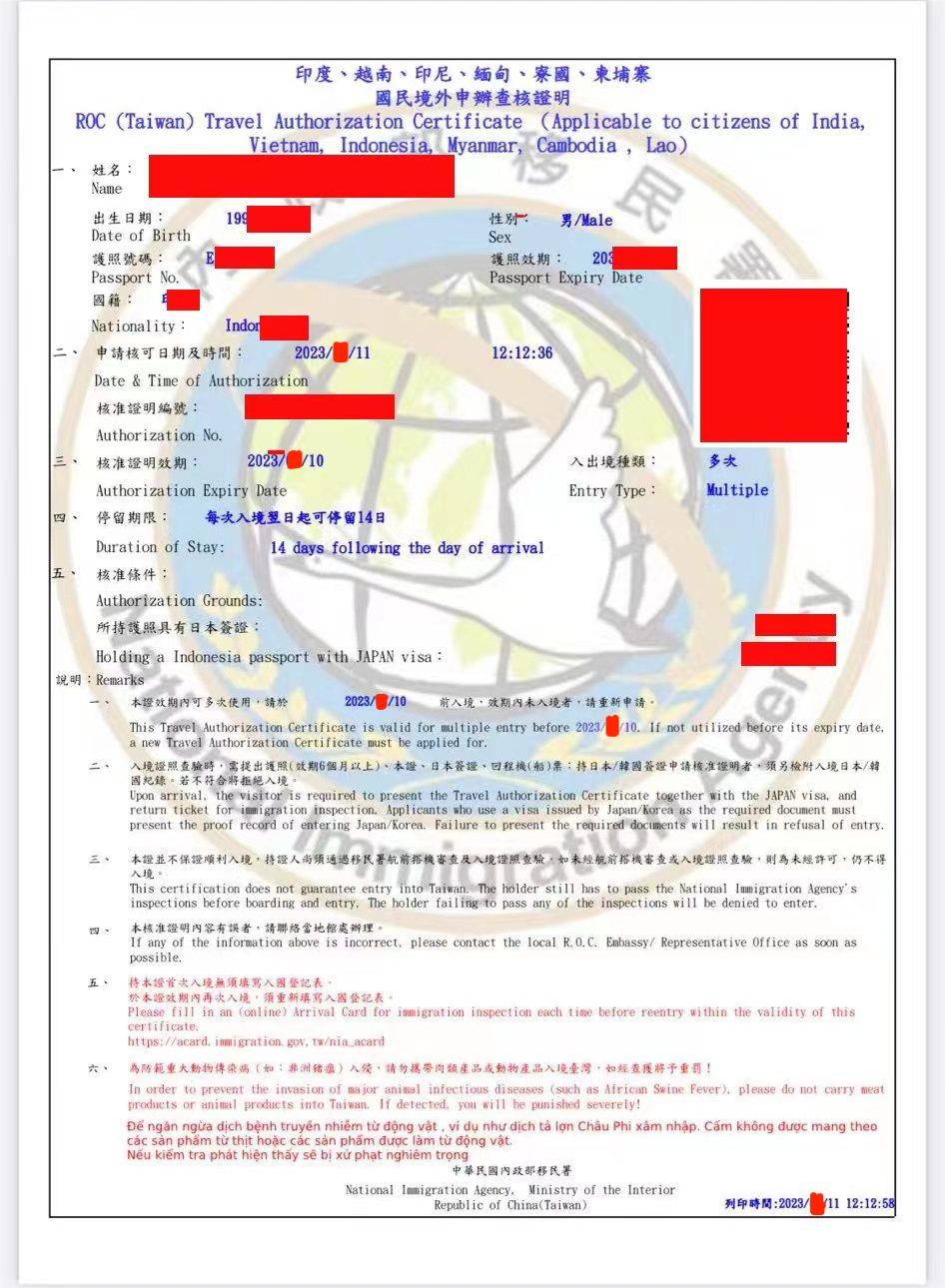 Instructions for Foreigners Applying for the Republic of China(Taiwan) Visa Service in Hong Kong.pdf