Li Ka-shing will soon buy half of the UK, with a total investment of more than 338 billion Hong Kong dollars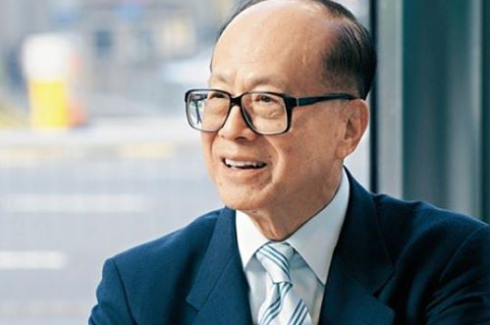 [How much did he earn from an extraordinary investment perspective? 】

Li Ka-shing's heavy investment in the UK catches eye-ball, recently bought the UK's largest bar group Greene King for 4.6 billion pounds (approximately 44.4 billion Hong Kong dollars). Foreign media collectively shouted that he invested properly and picked up a big bargain? This is the largest investment by Hong Kong's richest man during the Brexi wait-and-see period. As the largest single overseas investor in the UK, his total investment has exceeded 35 billion pounds (about 338 billion Hong Kong dollars), so how much did he earn?
All major media front covers in the UK have been occupied by Li Ka-shing's acquisition news:
▸ BBC: "The bar giant Greene King was snapped up by the Hong Kong company Cheung Kong: a premium of 51%, an additional debt of 1.9 billion pounds, and 4.6 billion pounds to take over the British Centennial Bar Group."
▸ "The Telegraph": "Greene King is just the beginning. Li Ka-shing saw the opportunity brought by the undervaluation of high-quality British assets due to Brexit. Now is a good time to invest in the UK!"
▸ "Forbes": "Hong Kong's richest man, Li Ka-shing, wholly acquired the UK's largest bar group for £4.6 billion!"
▸ "The Guardian": "The century-old bar group Greene King is in the hand of the richest family in Hong Kong, and its will be renamed to "Li" for more than 2,700 pubs in the UK."
Despite the £4.6 billion price, it looks high. However, many medias, including Bloomberg, believed that Li Ka-shing bought Greene King this time because he took advantage of Britain's "Brexit" and made a big deal.
Greene King, established in 1799, is a veritable British veteran bar giant. When the chief figures of other countries visited the UK, the former Prime Minister Cameron chose to receive Greene King's bar. In addition to the stable bar business and outstanding brand value, foreign media believe that the main reason Li Ka-shing made a profit is that at the price of 4.6 billion pounds, he also bought the real estate properties owned by the Greene King.
Greene King's bars are located in major cities in the UK and basically occupy a prime location in a district. Together with properties such as wineries and hotels, it covers an area of about 70 million square feet (about 7 million square meters). In other words, through this transaction, Li Ka-shing not only bought the business of Greene King, but also "by the way" acquired a batch of high-quality lots.
➤ Li Ka-shing has a good investment
Li Ka-shing has always been adhering to the philosophy: "Where there is a return, invest where." It is Li Ka-shing's investment style to take a step forward, see opportunities, and act decisively.
As early as the 1990s, Li Ka-shing started the "buy, buy, buy" way in the UK, covering water, electricity, natural gas infrastructure, ports, retail, transportation, communications, real estate and other fields.
When everyone was still feeling that Li Ka-shing invested 4.6 billion pounds this time and made a big shot, suddenly looking back, this investment tycoon has almost bought half of Britain.
Li Ka-shing's earliest investment in the UK was also the port in his huge investment empire that was once called the "money printing machine". From 1991 to 1998, Li Ka-shing successively invested in three important ports in the UK: Port of Felixstowe, the largest specialized container port in the UK, 35 miles from London, London Thames Port, one of the busiest ports in the UK, and Port of an integrated port in the east of England. Harwich.
In September last year, British media also expressed feelings about Li Ka-shing's investment vision: "The volume of freight has increased sharply, and Li Ka-shing's British port empire has made a lot of money!"
From 2000 to 2005, Li Ka-shing turned his goal to the British retail industry and invested in 3 large chain stores: Superdrug, which has more than 800 physical stores and pharmacies in the UK, and the largest professional perfume retailer in the UK, the Perfume Shop, with more than 260 physical stores, a British discount chain store, Savers Health & Beauty with more than 380 physical stores. To put it simply, you can see Li Ka-shing's store on the commercial street of any city in the UK.

Some people describe Li Ka-shing's investment style as "being the first to enclose the land, lie down to collect money, and have a steady cash flow", both in port and retail businesses. The early investment has achieved good returns. In the next stage, Li Ka-shing will obviously accelerate the expansion of his investment empire in the UK.
From 2004 to 2016, Li Ka-shing invested 2.4 billion pounds in Northern Gas Network, 5.8 billion pounds in UK Power Networks, 4.7 billion pounds in Northumbrian Water Group, and 645 million pounds in UK natural gas company (Wales and West Utilities), 11 billion pounds invested in the British National Power Supply Company (National Grid Transco).
Through a series of acquisitions, Li Ka-shing became one of the largest owners of infrastructure assets in the UK, controlling approximately 1/4 of the electricity distribution market, nearly 30% of the natural gas supply market, and nearly 7% of the water supply market.
While aggressively entering the British infrastructure industry, Li Ka-shing also quickly took a heavy shot in British communications and transportation.
In 2000, 5 billion acquisition of British telecommunications company "Three". In 2015, with a total transaction value of 10.25 billion pounds, the British mobile operator "O2" was acquired. After the acquisition was completed, it won two of the four major British telecom companies in one fell swoop, occupying half of the British communications industry.
In 2012 and 2015, Li Ka-shing won the Manchester Airport and the British Eversholt Railway Group respectively.
The return on investment in the UK has once again proved Li Ka-shing's extraordinary investment acumen. According to foreign media statistics, Li Ka-shing and his family receive 1 billion pounds in dividends from investments in infrastructure, communications, and transportation in the UK each year, accounting for nearly 40% of total revenue.
➤ Li Ka-shing is keen to invest in the UK real estate market
In Li Ka-shing's "huge purchase of England" territory, the real estate market is undoubtedly the top priority. During the Brexit period, many investors were in the wait-and-see stage, but Li Ka-shing unexpectedly invested real estate greatly in London, and led a wave of Chinese and Hong Kong investors' "trend" in purchasing British real estate.
In June last year, Li Ka-shing spent 1 billion pounds to acquire 5 Broadgate, a landmark office building in the City of London and the headquarters of UBS in London, which caused a sensation. In the next few months, Hong Kong Tianhai Group, Wing Tai Real Estate, and the Kwok's family of Sun Hung Kai also followed the richest man and successively bought many landmark-level buildings in the City of London.
In November last year, Li Ka-shing made another move, hoping to buy a super-large plot of Earls Court in West London for 707 million pounds. Prior to this, Li Ka-shing's layout of British real estate has included: Royal Gate Kensington residential building and Chelsea Waterfront residential in Kensington-Chelsea, Belgravia Place residential in Belgravia, London, and Battersea on the south bank of the Thames. Montevetro housing, Albion Riverside housing project on the South Bank of Thames, etc.
In 2010, Li Ka-shing revealed that the most important reason for his unique love for the UK is the rate of return and robustness of the projects invested in the UK. Taking advantage of the rare bargaining opportunities in the UK real estate market brought about by the fall in the pound sterling during the "Brexit" policy, many investors, like Li Ka-shing, act decisively. The latest report shows that in 2018, the total investment in British housing increased by more than 150% to 6.8 billion euros (7.6 billion pounds).

Among them, London real estate investment has nearly doubled compared with 2017, reaching 2 billion euros. Located in a prime location in London, covering high-quality educational resources, benefiting from a major upgrade in the region, and having obvious appreciation potential, projects have always been the first choice for global investors, including Li Ka-shing.